H.R. 1676: Johnson Valley National Off-Highway Vehicle Recreation Area Establishment Act

Johnson Valley OHV BLM - DAC Resolution - February 2013 PDF File

Save the Hammers-1000 Signatures Needed - Read the Latest - January 16, 2013

King of the Hammer event in Johnson Valley, CA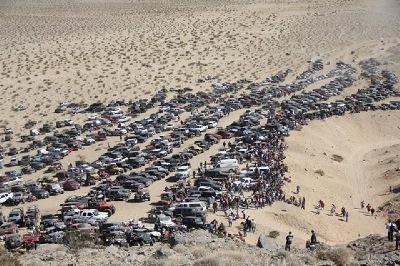 Johnson ValleyThe Marine Corps announced its Record of Decision regarding its intention to expand its 29 Palms facility into the Johnson Valley OHV recreation area. The preferred alternative selected by the Marines is disappointing news to the OHV community. Read more...
(photo courtesy blm.gov)

NOTE: With all of this information on Johnson Valley, California we have not been able to determine any Rockhounding activities near or within the Johnson Valley Recreation Area. If any are known please send an email to info@amlands.org or webmaster@amlands.org with the information so it may be investigated and added to the website as may be appropraite. Thank you for your time and interest. ALAA


The California Motorized Recreation Council has succeeded in getting a bill passed in Congress mandating the Marine Corps to analyze the effects of their proposed expansion of the 29Palms Marine Corps base. They will now be required to determine the effects of the proposal on local communities both physically and financially, while also determining the impacts of displacing thousands of off-roaders who currently enjoy the unique topography the Johnson Valley OHV Area offers.

The passage of this bill presents a challenge to the Marines Corps which is hoped will delay the expansion while bringing to light more concrete information, exposing how devastating the expansion of the 29Palms Marine Base would be to visitors and residents alike.

CORVA is proud to be a contributing and working member of the California Motorized Recreation Council, along with 5 other off-road groups, as well as working with Partnership for Johnson Valley and local interests to fight against the withdrawal of the Johnson Valley OHV Area from public access.



Read More - Cal4Wheel Alert